Jaacob Bowden, PGA
Creator of Sterling Irons® and former 14-handicap average-length-hitting golfer turned professional golfer and long drive champion with multiple cuts made on tours around the world and a 421-yard competitive best drive.
Learn More
Ready to get custom fit for your set of Sterling Irons® Single length Irons?
Choose a set and click on it to start selecting options and see prices:
Need help choosing a set? Read this!
Naturally, with results like these it didn't take long for the positive
feedback to start rolling in. Here are just some of the comments
we've received recently…
"Love, love LOVE my Sterling Irons! I can't wait to add the lob wedge in June. I'm still using my old lob wedge and the mismatch in characteristics is killing me. Ha ha. I have played fewer than 20 rounds with my Sterlings, but I am already seeing benefits in consistency, which has always been my Achilles Heel. I have maintained that if I hit every shot as well as I hit my best shots, I'd be a single-digit handicap. Now, I believe I can get closer to that goal with these tools in my bag. Thanks for developing such an awesome club."
Bob Barron
"I have played 3 rounds. These are THE clubs to play. They are incredible. I step up to the ball and no matter if I have a wedge or 5 iron everything feels the same, which is great for my consistency. I am hitting smoother and straighter. Now I am going to order the SW. They are FANTASTIC."
"I have played 10 rounds with them. This is the way all iron should be made. They are so easy to hit smoothly. I will never play with anything else. Now lol start working on a short driver."
Tony Dadika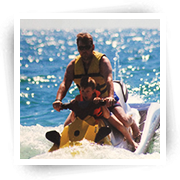 "I've been playing them for about 4 weeks now, big improvement in my dispersion and accuracy, looking forward to competitive golf next season"
"Second competitive medal round with the Sterling Irons today, a nice gross 69 on my par 72 round. My first competition Winn with these great irons down to 1.3 now the quest for scratch continues..thanks again Sterling"
Jonathan Jones
"Nice little gapping session done with Lee today. Wanted to see what the Jaacob Bowden Sterling Irons really do properly.
Needless to saying the gapping was pure, and hats off to you Jaacob on producing these heads so well and giving outstanding performance.
One happy customer here in the UK definitely."
James Shevket
"New record. Still using these a year later."
Harry Brandt
"Anyone who want it interested in golf, I tested them in New York, this is the future of golf. Cant wait to get mine delivered. Good job Jaacob Bowden"
"Proud member of Team #SterlingIrons looking forward to play 2017 with my new irons!"
Steve Thom
"My wife bought these for my birthday. I just played my first round with them and I have to say , they are the best irons I have ever played. Great feel and no distance loss. I loved the idea of single length and it definitely is easier to reach a consistent level when you don't get to practice much."
Mark Avedikian
"My 2nd tournament with the Sterling irons. Win. Last win with "normal" irons, 3+ years ago. Just saying. The "Been done before and failed", "gimmick", "won't last" haters can fill my winning cup with their crybaby tears."
Adam Bray
"my best purchase of a piece of golf equipment ever..changed my game completely"
Reini Frankfurt
"First day at the driving range 2017 with my new Sterling Irons…never hit the ball more accurately! I'm in love!"
Magnus H
"Love these! Hit 6 irons from the rough, over trees and green side bunkers, from over 185yds TWICE on to green to win my match!"
Tom Prestia
"Hitting more GIR with my single length irons from @sterlingirons"
Greg Smith
"Thanks Sterling Irons for helping me go 2-0 in our clubs 2nd annual Ryder Cup match against Black Rock Creek G.C. Got a lot of players intrigues about my irons"
Samuel Steinmetz
"For 10 days I have no played with my Sterling Irons: fabulous! Very precise. Best irons I ever had!"
Daniel Wengen
Latest Reviews
SEE ALL REVIEWS
SHIPPING
$25 USPS shipping to anywhere in the USA!
MONEY BACK GUARANTEE
Feel free to contact us with any questions
PERFORMANCE GUARANTEE
2-year performance warranty against defects like face cracks, rust, & shaft snaps at the top of the hosel